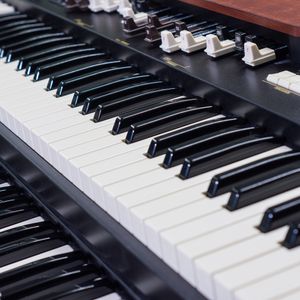 Scoring
     Greg has a strong passion for moments in a person's life that create an internal and external dialog between the audience and the creative voice behind the music. These moments strike up emotion, evoke memory and leave imprints that last a lifetime. As a trained musician and producer, he wanted to take his career to yet another level by which he had always been incredibly interested... the art of scoring films. 
     One of the most thrilling avenues an artist can take is composing the perfect score for the right film.   Perfect musical marriages like Willams and Spielberg, Elfman and Burton, Reznor/Ross and Fincher, Greenwood and Anderson, Newman and Mendez, Zimmer and Nolan is as much to credit for the feel and tone of their films as any other part of the filmmaking process.  The scoring and film world is headed in dynamic and innovative directions, and Greg is thrilled to be a part of the community that is leading it there. 
     Greg Mayo's compositions and recordings have been heard on television series, in movies and through live performances all over the world. 
     In his studio just north of New York City, Greg's recorded music for Netflix [Chilling Adventures of Sabrina - S1E4 'Black Magic Woman' - VCTRYS], FOX [The Masked Singer - S1 various accompaniment tracks, Duncanville, The Moodys music for promos], NBC [Tonight Show with Jimmy Fallon - walk-on music performed by The Roots], TONIES toy company(2019-2021), Dancely streaming service for children(2021), ItsTheReal web series content (2007-2010) as well as various podcast themes and accompaniment compositions. 
      In addition, Greg has produced and recorded hundreds of albums, EPs and singles with various artists across the musical spectrum (click HERE to listen).  Each and every recording displayed on this page was recorded in Greg's GnM studio in White Plains, NY.
      Greg's sound can best be described as an eclectic blend of organic instruments and textures with modern electronic and sample based elements.  He has seamlessly taken what he learned through many years of pop/soul/hip-hop/rock/folk/jazz producing and arranging and applied it to his scoring work. 
      If you like what you hear below and want to chat about a project, contact is HERE!
A behind the scenes look at the creation of "Eskay's Theme' for 'The Blog Era' podcast.  (All original music by me)
Another 'making-of' video of my scoring work on The Blog Era, a 10 part podcast series.  
Cover of Black Magic Woman for Season 1 of 'The Chilling Adventures of Sabrina' on Netflix. (This is the song, but not the scene)
My Submission to the 2022 Spitfire Audio / Bridgerton Scoring Competition